Unleashed by E-Type UK | PH Review
9 min read
[ad_1]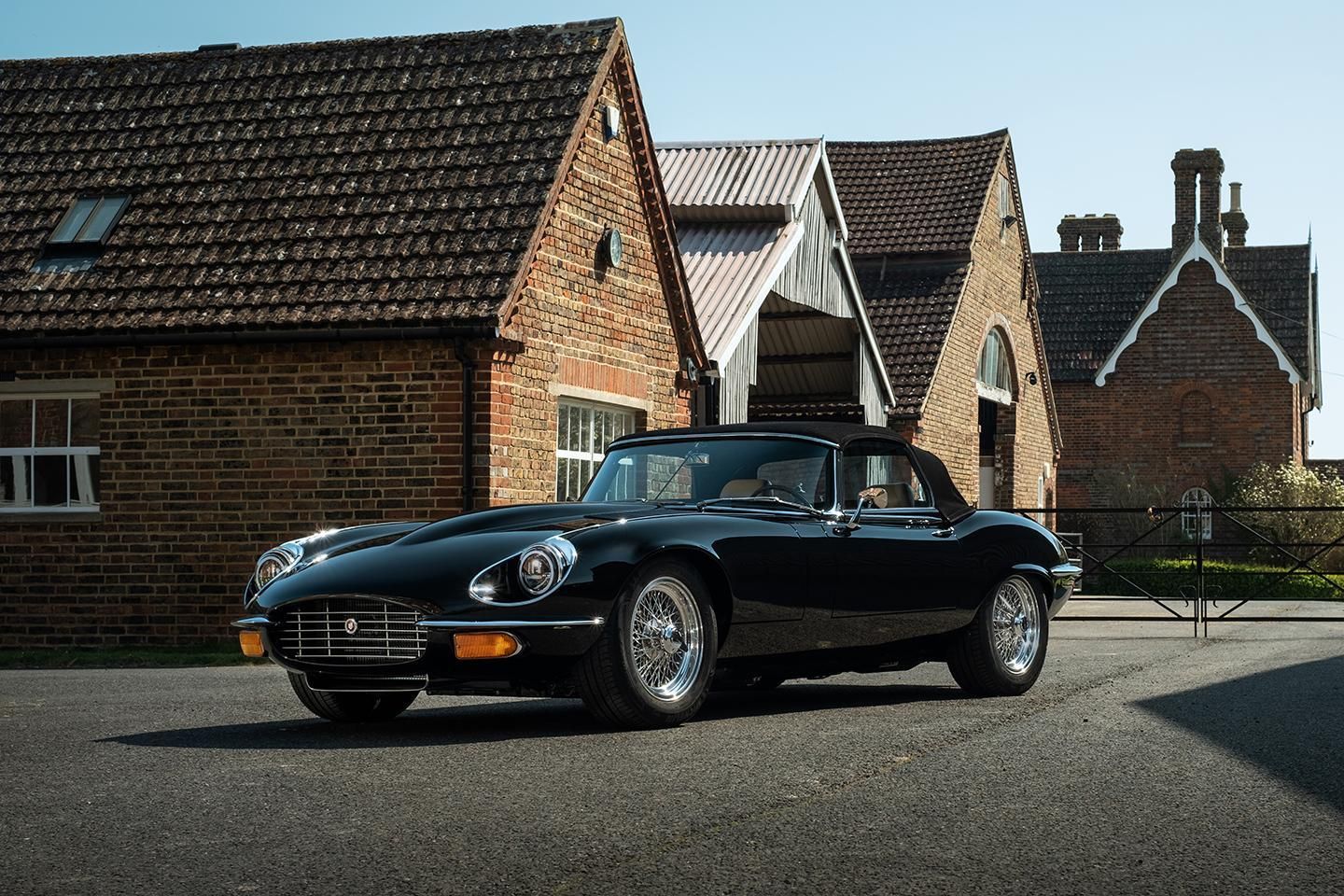 I think there's a certain irony in the name Unleashed by E-Type UK. You see, to 'unleash' is to abandon control, but, in the case of the Unleashed E-Type, it's quite the opposite. It's more controlled, thanks to a whole host of mechanical upgrades to the E-Type's near sixty-year-old design. This one isn't quite that old, mind. It isn't an early Series I 3.8 with an XK six-cylinder lurking under that famously long bonnet. No, it's technically the least loved of all the E-Types: a Series III, which was phased in from 1971.
The Series III was longer, came with more plastic inside, a clumsier grille – aping the Jaguar XJ's – and it even wore the XJ's steel wheels and hub caps. Sacré bleu. To many it marked the point when the pinup that Enzo Ferrari famously claimed was "the most beautiful car in the world" became the equivalent of fat Elvis, with a middle-aged abdominal spread. But the Series III had some pluses. A V12, for a start. A big-lunged, 5.3-litre V12, as it happened – so despite the plumper exterior it still sang like The King.
The other positive were its wider tracks, front and rear. The flowing bodywork of the earlier iterations looked sensational – whether we're talking fixed-head or roadster – but those pinched-in wheels made it look like a broad-gauge train on narrow-gauge bogies. So at least the Series III sat better. Moreover, it is the cheapest way into an E-Type these days, so if you're going to do a bit of reimagining – on top of a full nut-and-bolt restoration – arguably it makes the most sense to keep the costs in check. Although we're still talking big numbers: the 4,000 hours that E-Type UK devotes to each of the 10 Unleashed roadsters it produces brings an invoice price of at least £275,000. That's plus VAT, too, and with £60-70k added on for the donor car, it leaves you light to the tune of £400,000 with tax.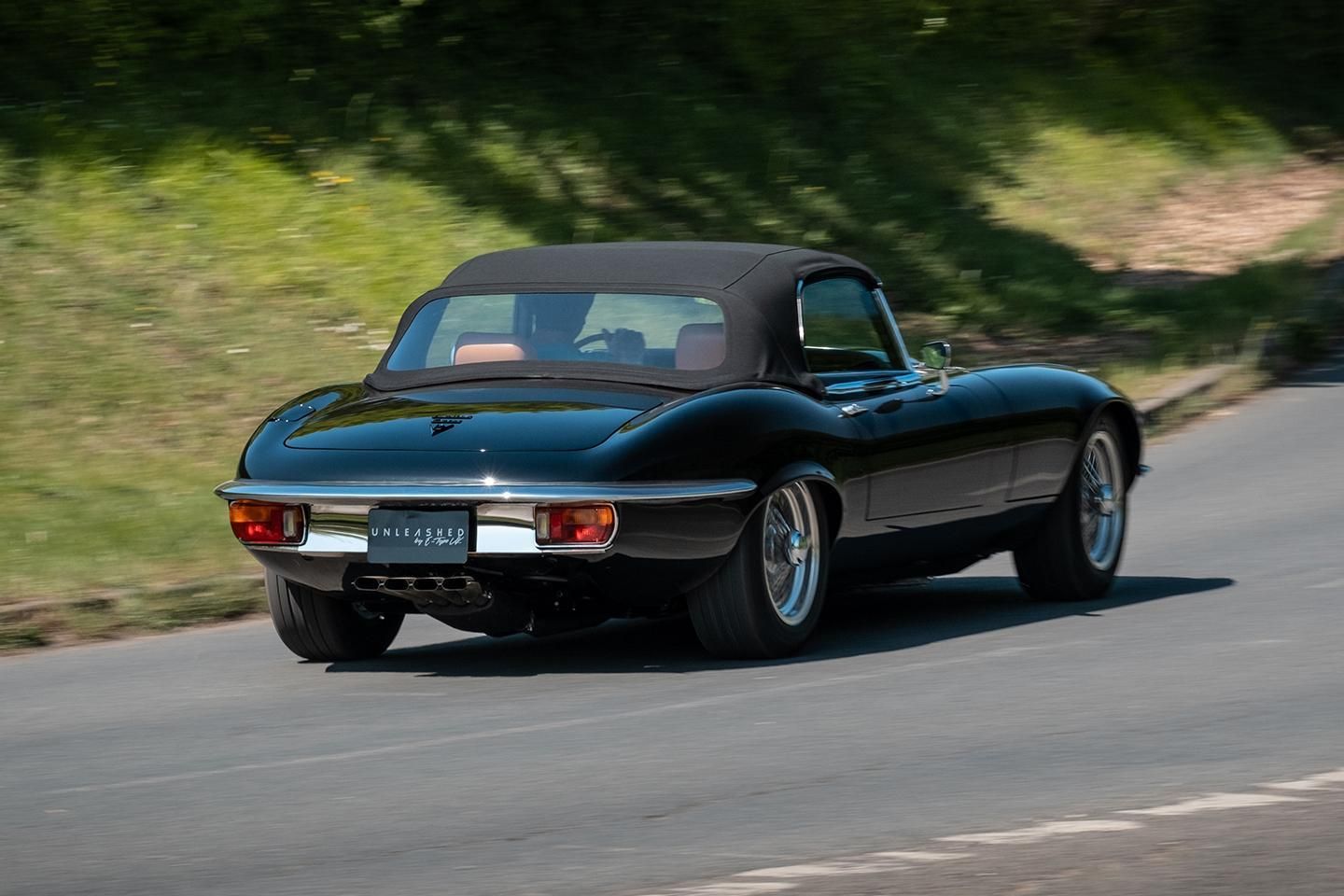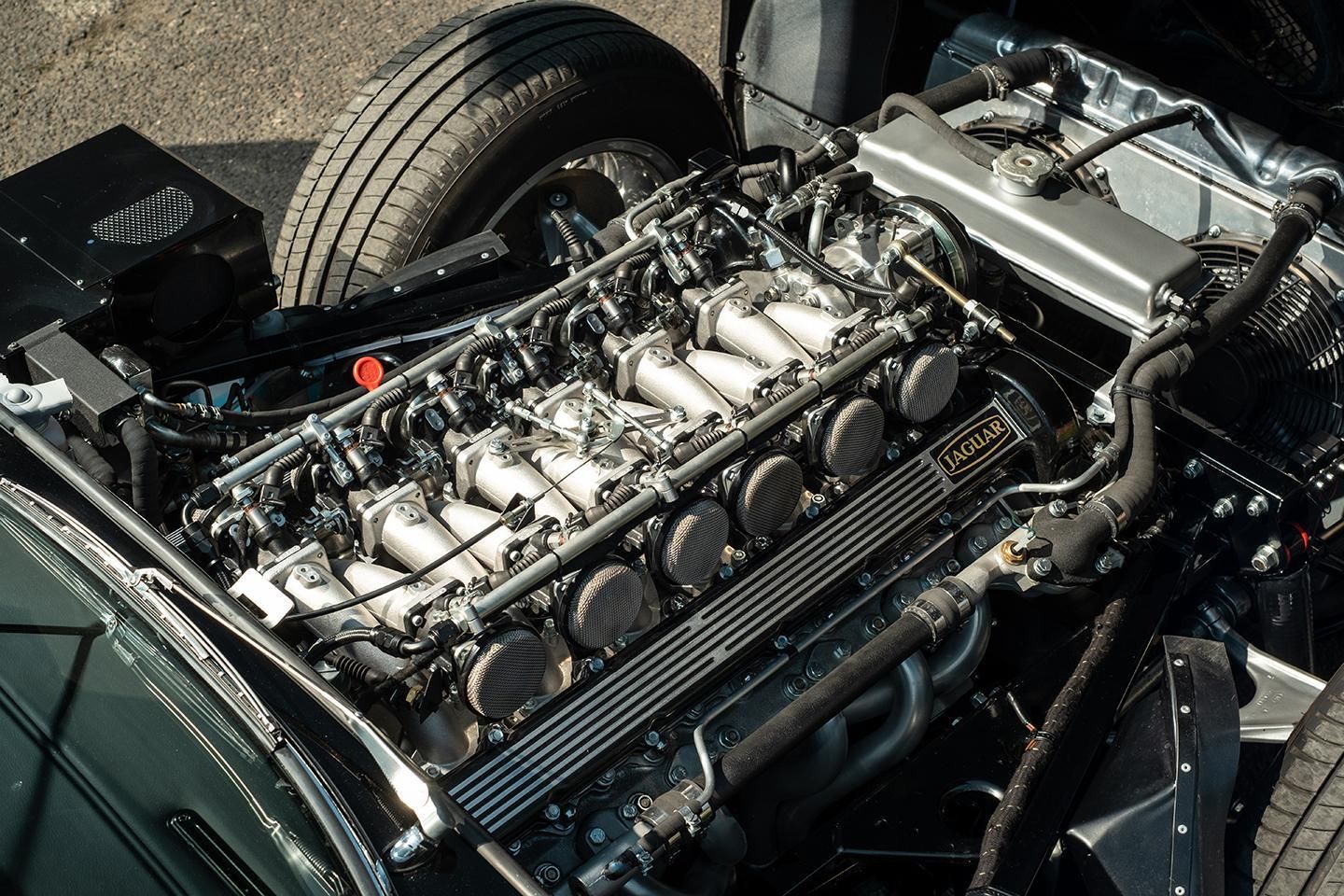 Pricey, then, but no doubt prettier. To rectify some of the Series III's ungainliness, E-Type UK makes subtle but welcome changes, starting with that front grille. By removing the outer chrome ring (and even the grille slats if you wish) it harks back to the original design. It also removes the bumper overriders front and rear, which means fitting new, bespoke pieces that gift the Series III a softer look. If you want, it'll pop the headlights – now LEDs with halo daytime running lights – under clear covers reminiscent of the earlier cars. And hub caps are banished. The wheels are larger, 16-inch Turrino centre-locking aluminium and stainless-steel wires, wrapped in modern, Michelin Primacy 3 225/60 R16 rubber. Behind these sit vented discs and four-pot calipers fed by braided hoses.
Inside, the cheapness of the 70s is a distant memory. The ABS plastics are binned in favour of more leather with contrasting stitching. This covers not only the seats, but also the door cards and the dashboard, and is interspersed with gloss black and aluminium panels. The standard of fit and finish is agreeably higher than it was back in the day, but the classic style is retained, with the gorgeous Smiths dials and Lucas switchgear kept much as it was. That said, there's plenty of modern equipment lurking unobtrusively. A retro radio with Bluetooth and USB connectivity, a heated front screen, electric windows, remote central locking and a remote pop-up boot lid. You can even specify soft-close doors. Although if you don't, you'll find the doors still close more easily now that E-Type UK has hung them with the same attention to detail it applies to the rest of the panel gaps. The seats are also new – bespoke items with lower bases, more side bolstering and inertia-reel seatbelts.
There's even air conditioning. Now, this was available from the factory, but it was a bit tacked on and Heath Robinson. The blower motor hung in the passenger footwell like a tumour taking up space, and the cheap-looking vents running across the lower edge of the dashboard were unslightly. E-Type UK's solution was to install the blower motor in a bespoke unit under the bonnet, which looks period and avoids any penetration into the footwell. The vents are aluminium bullseyes on the centre console, and the air that comes out of them is suitably chilly.
Then we come to the mechanicals. There's chassis strengthening along the inner sills, making it more ridged and the steering rack is all new. It is assisted by a motor that's powered with electricity. Now that's different. As is the suspension, which is poly-bushed, with uprated front torsion bars and new rear springs from Avo. The adjustable dampers come from Avo, too. The ride height is kept broadly the same, bar the differences gleaned from the wheels and tyres, and don't forget the Series III already handled better than its predecessors, thanks to its wider tracks and fitment of anti-dive front suspension.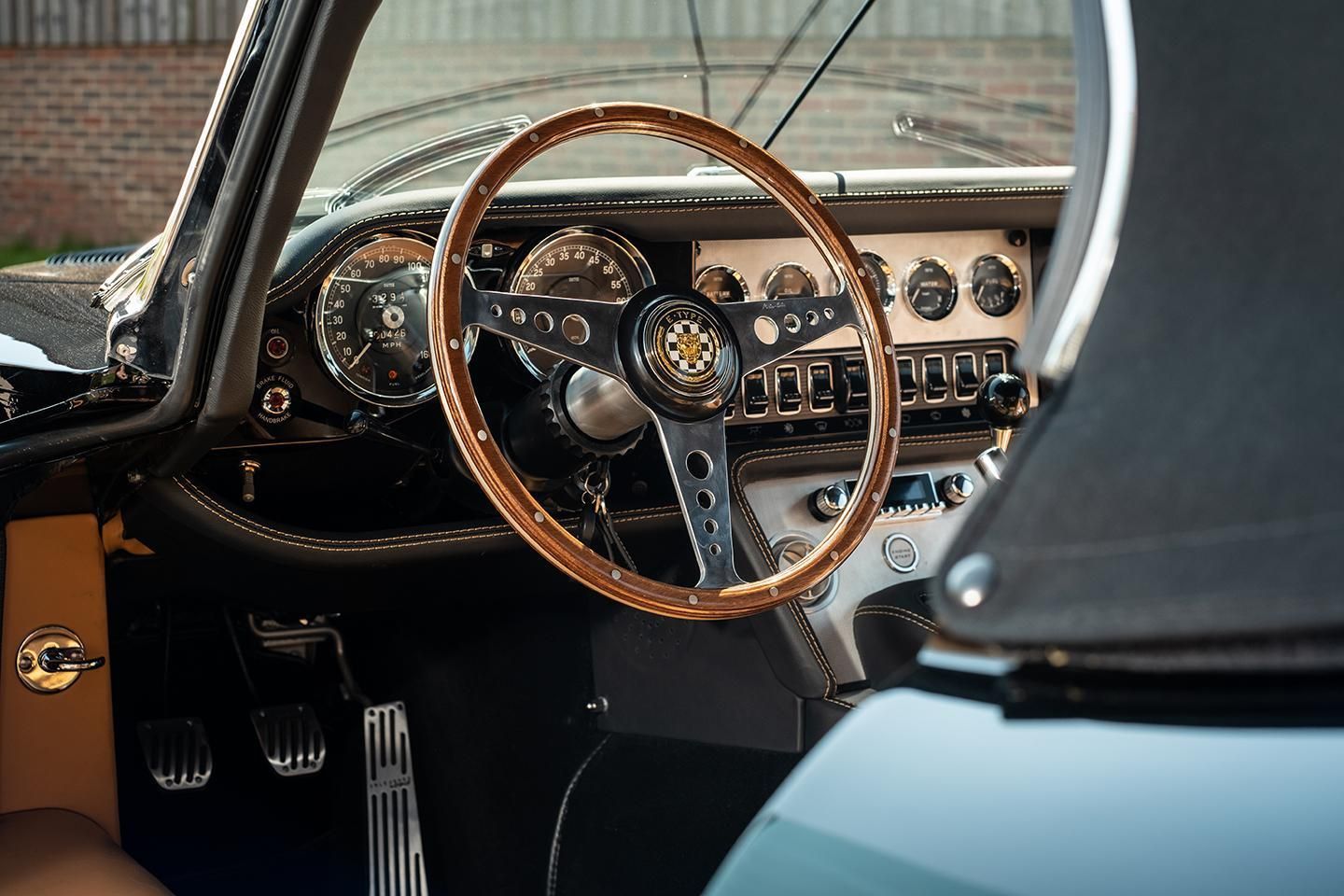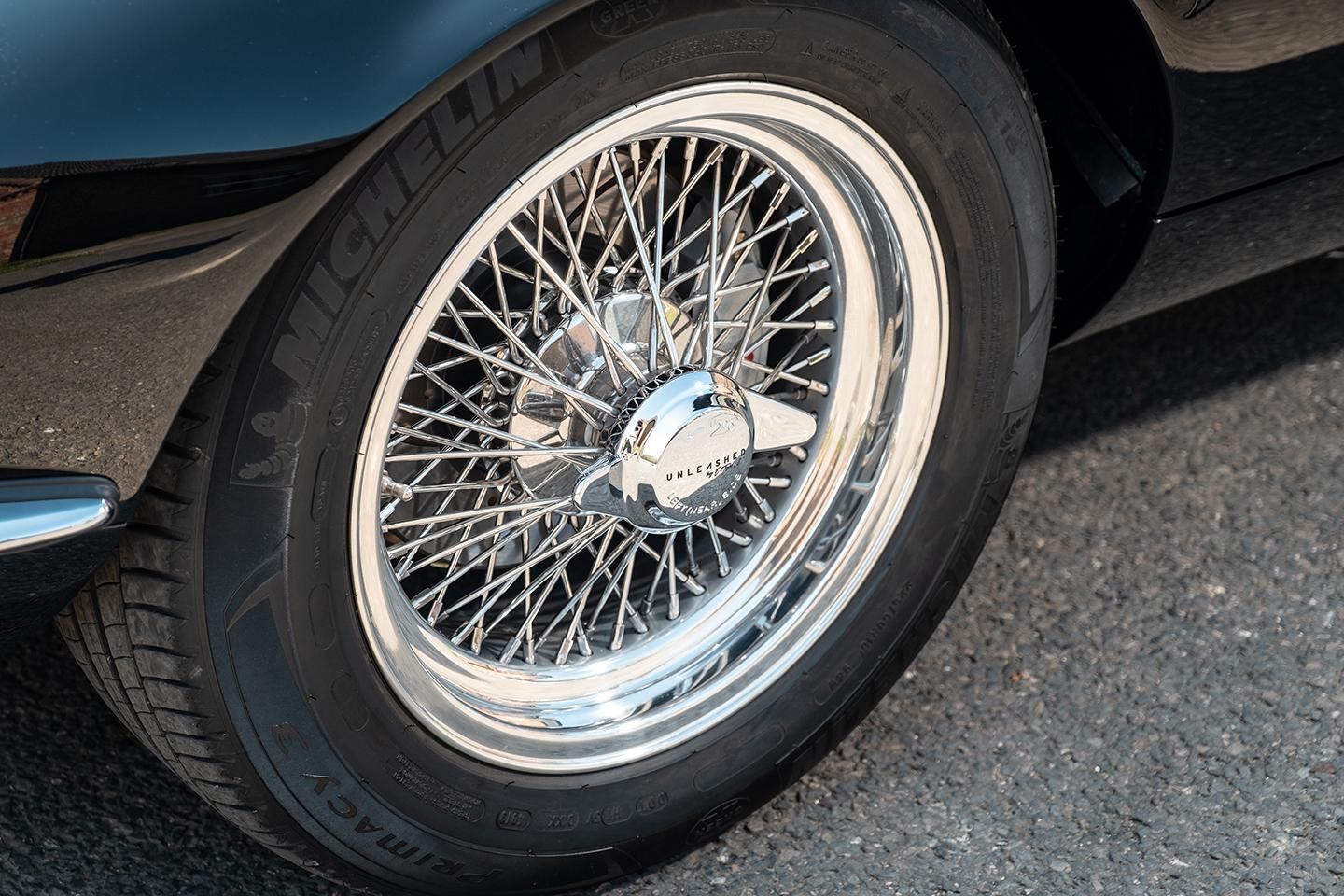 The changes to the V12 are wholesome, too. Originally, with its 5.3-litre swept volume, the Series III would've produced somewhere in the region of 272hp and 304lb ft. But Unleashed has bored it to 6.1-litres – bigger than the last of the officially produced V12s in the X300 – so the outputs have shot up to 400hp and 396lb ft. The power hike isn't all down to increased displacement, though, because the four, standard-fit Strombergs have been replaced by fuel injection run by an Emerald programmable ECU. And it sucks air through 12 individual Jenvey throttle bodies, while breathing out through a bespoke, six-branch, ceramic-coated manifold on each bank. These lead to the traditional V12 four-branch fantail outlets at the rear. A
lightened and balanced flywheel helps the V12 rev freer but the clutch is standard. The gearbox isn't, though; it's been replaced with a Tremec T5 five-speed manual, pointing drive at the standard-ratio rear diff.
Of course, classics of most kinds have an unhealthy desire to overheat, and with even more power comes even more heat to jettison. So to help the Unleashed run as cool as it looks, there's an aluminium header tank feeding a high-flow rad made of the same stuff, with twin electric fans blowing away any worries about it boiling over.
It's been an awfully long time since I've sat behind the wheel of an E-Type. The first was a Series I 3.8 and the last was, if memory serves, a Series III in Azure Blue, which I'd rebuilt the engine of. This car feels much more spacious and better to sit in than the earliest flat-floors models, and thanks to the changes to the seat and runners, it's better than I remember a Series III being, too. I could fit in it, and basically comfortably. Of course, it's a narrow cockpit by modern standards, and you're still peering out through the slit-like windscreen, but that's the point. For all the changes that make it more useable, this is still intended to feel like a classic. Indeed, the E-Type UK mantra is 'we're not reinventing the wheel; just making it turn more freely.' That's nice, isn't it?
Right, time to fire it up with a flick of the ignition key and a prod of the starter button. There's the classic V12 whir followed by a rorty but dignified rumble as it catches, and then the waft of uncatalysed hydrocarbons in the air. I've never encountered a Jaguar V12 that idles smoothly, and I still haven't, because this one bobs the body like they all do. The clutch is heavy, but not a leg-breaker, and the gear lever has a meatiness about it, too. Sometimes it won't engage reverse and there's a knack to follow: select fifth, then try again and the cogs should mesh. Despite this foible, the lever itself feels gorgeous: all mechanical and clackety as you clasp the original blackball knob.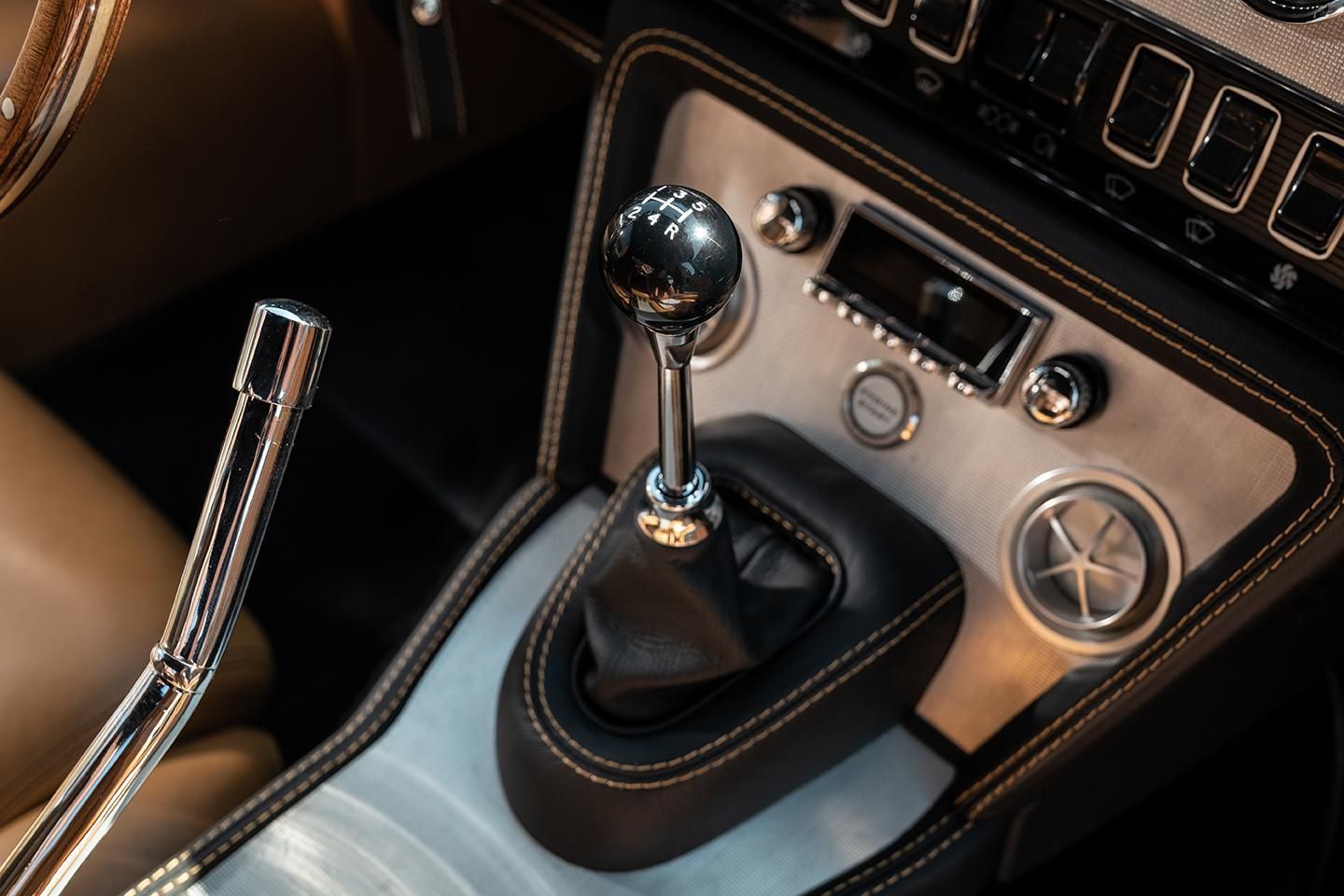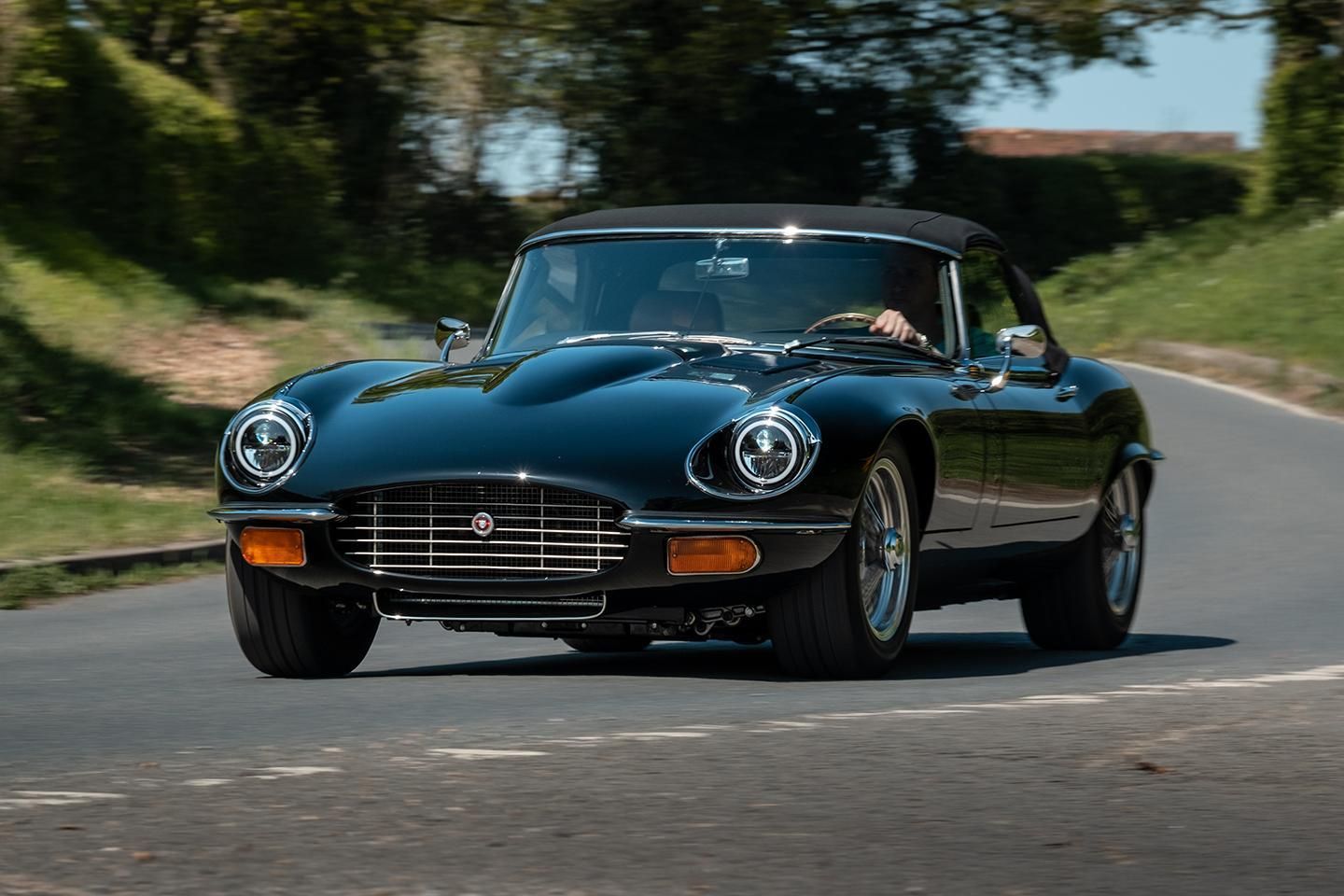 Pulling away, it's very easy to sound like you're showing off with a bundle of revs. I wasn't. It's just a combination of the slightly snatchy throttle as you move it off the stop with the engine's keenness to rev, which will shoot to 4,000rpm in a flash. Be particular and you can tame this trait. The clutch bite is easy to read and as you feed in the mighty torque there's zero judder. And with that I was off, thinking this isn't a bad way to spend a warm spring day, even if I wasn't allowed to put the hood down. The expectant owner, who's waited keenly for 24 months for his car to arrive in the Dominican Republique, asked us not to for fear of creasing the rear screen. Seemed like a fair enough request to me, bearing in mind the trust involved in gifting PH this rare opportunity.
The gearbox is even better once you're moving, slotting between the five ratios like a greased-up rifle bolt. Not that you need all five, mind. The V12 has so much low-down twist that second gear seems almost the more natural place to start than first. And if you're in third, heading up a hill with little more than a 1,000rpm on the tacho, it just pulls and pulls and pulls when you ask it to. If you do use all the gears and a dollop more throttle, the ratios are so closely stacked and the noise – oh my, the noise – so intense I couldn't help feeling like I was in a Lightweight 'E', chasing the tail of a Mustang or a Studebaker around Goodwood.
When I say intense, I definitely don't mean annoying. When you're driving normally it's a nice volume under a light load interspersed with some subdued salvos on the overrun. Yet when you open up those butterflies fully and hit mid revs and beyond…well, do you remember a thing called induction roar? This isn't that. It's induction thunder transitioning into Tommy Gun fire when you snap the butterflies shut. It's bloody marvellous, and this thing is bloody quick, too, without ever feeling twitchy.
Obviously I wasn't hammering it. That would just be stupid in something as precious to its owner and its maker as my reputation not to bin stuff is to me. Nevertheless, I quickened the pace enough to know that the Unleashed doesn't relinquish control over average furrows and folds. Indeed, it struck me that if what you're travelling over is long-wave and involves no more than the first half of the suspension travel, it is absorbed and checked impressively well. It's only beyond those parameters – biggish potholes or big depressions and crests – that it gets a bit harsh. If it were my car, I'd soften off the springs but retain a similar degree of damping.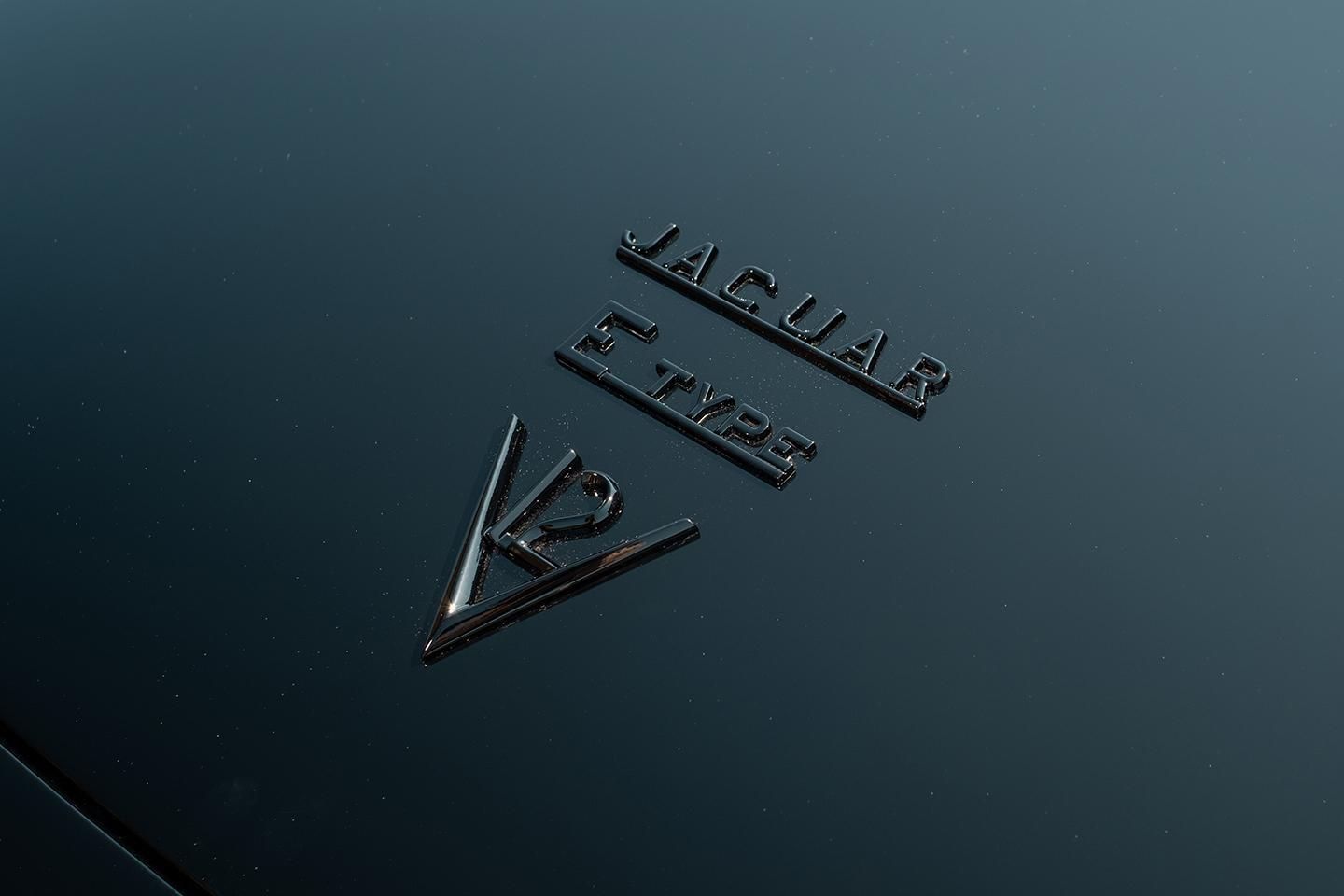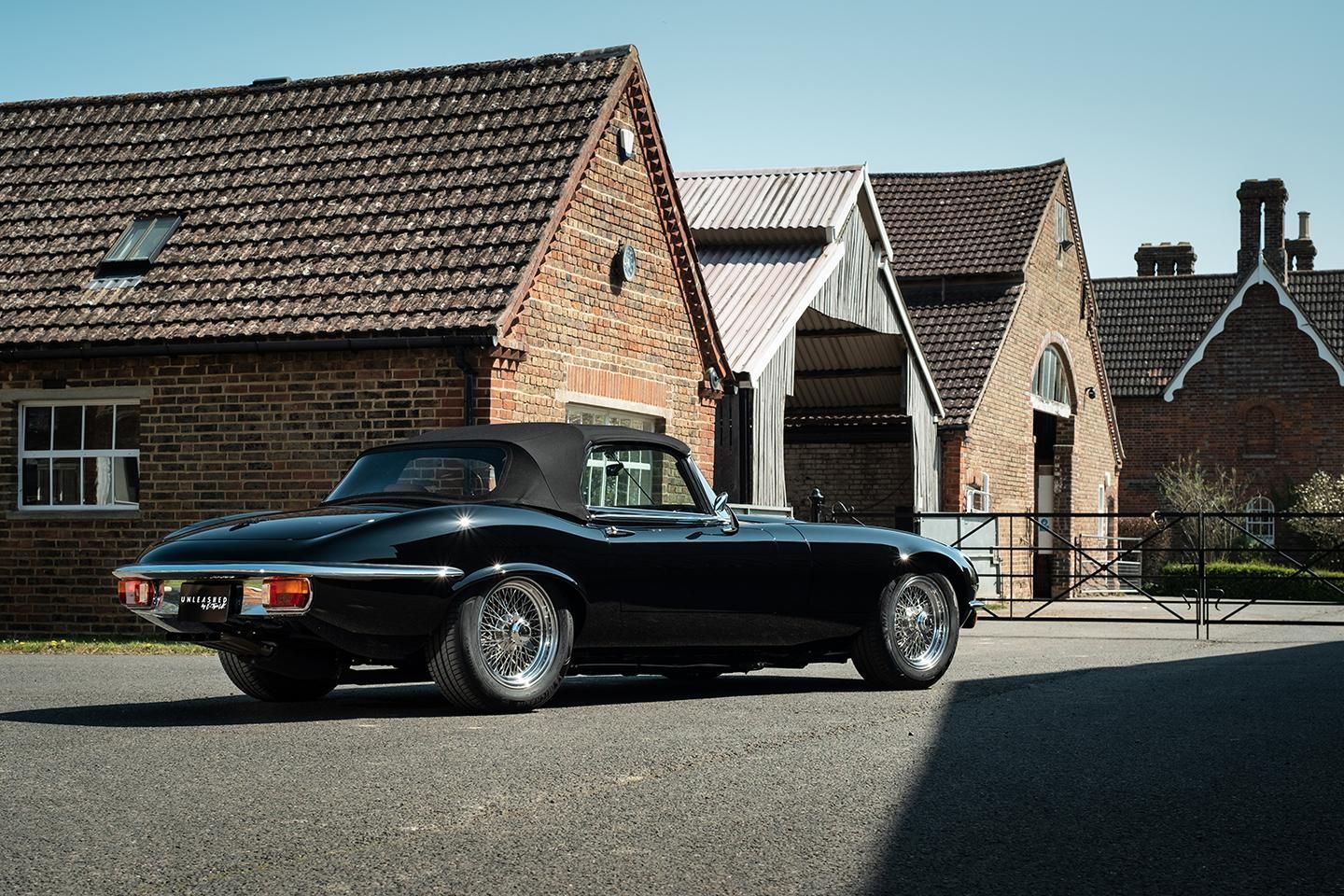 There were a few more surprises – all of them pleasant – from the day. The brakes for a start, which work, and the relative lack of flex in the shell; I mean, there's some but considering this wasn't born yesterday not a lot. But most of all was the way it steers. E-Type's, especially ones with power assistance, steer like the there's lots of rubber in the system, which is precisely because there is. And with no discernible change in resistance, whether the wheel's cocked one degree or 180, driving them is like navigating a barge down a windy Thames. This one isn't like that at all, though. The lovely, delicate and highly polished Moto Lita wheel weights up wonderfully, and with all the rubber removed and the slack with it, it's accurate. You stick that long louvered bonnet exactly where you want and I was having an absolute ball blasting along the Kentish lanes.
Which is how I'd sum up the Unleashed: it's still a blast from the past – but also a blast in the present. It's an E-Type, only better. And who wouldn't want their E-Type to steer better, sound better, go better, start better and stop better? Because the Unleashed does all those things, yet, importantly, still feels like an E-Type at heart. It hasn't had all the aut
henticity sucked out of it. Happily then, I can report the Unleashed E-Type's wheels are not reinvented, and they do indeed turn more freely.
Specification | Jaguar E-Type Unleashed by E-Type UK
Engine: 6,100cc, V12, naturally aspirated
Transmission: 5-speed manual, rear-wheel drive
Power (hp): 400
Torque (lb ft): 396
0-60mph: 5 seconds (ish)
Top speed: N/A
Weight: 1,480kg
MPG: N/A
CO2: N/A
Price: circa £400,000 (inc. VAT and donor car)
[ad_2]

Source link