Porsche builds one-of-one 911 Classic Club Coupe
3 min read
[ad_1]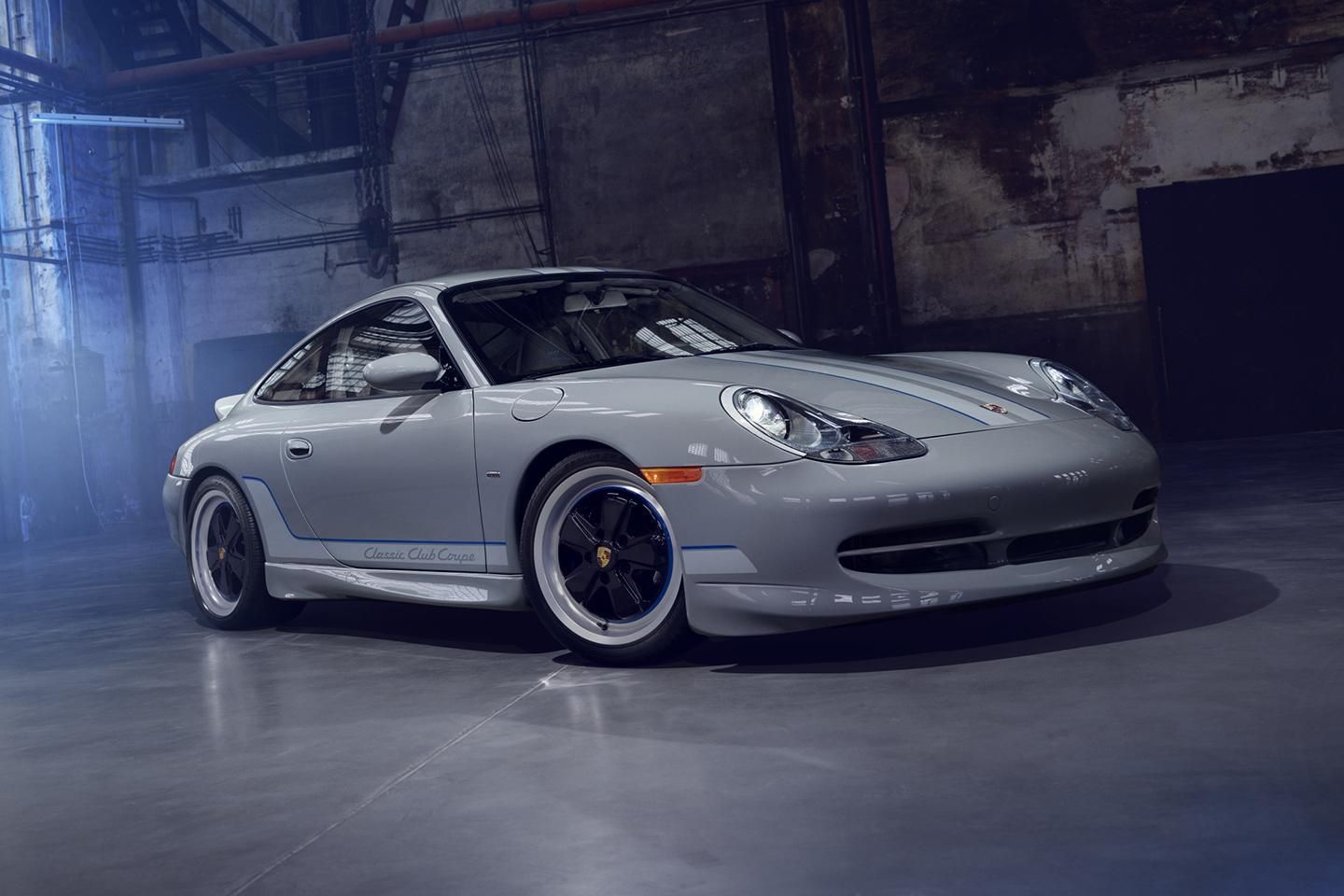 Following the first one-off car of a relaunched Porsche Sonderwunsch (special request) division was always going to be difficult, not least because that was a 992 GT3 built for a Le Mans winner. Porsche is celebrating the past once more with its latest Sonderwunsch build, albeit now with both the look and the donor car, because the 911 Classic Club Coupe is based on a 996.
Not just any 996, either, but a 996 now with some GT3 bits in it – the 381hp Mezger flat six, bigger brakes and six-speed gearbox, most notably – so this 911 CCC is rather more interesting than just the stripes and ducktail.
Built for the Porsche Club of America (PCA), this car is said to have come about from a meeting between club reps and two important guys at Porsche: Grant Larson of Style Porsche and Alexander Fabig, Head of Individualisation and Classic. "We wanted to work together to create something unique that would generate enthusiasm," said Tom Gorsuch, Porsche Club of America President. The decision to base the Classic Club Coupe on a 996 was simply to celebrate a 911 still overlooked by many. The air-cooled models haven't exactly been short of restomod attention…
This being a factory built one-off, the Classic Club Coupe has been subjected to the most exacting of rejuvenations. It's taken two and a half years in fact, from PCA executive director Vu Nguyen finding a neglected, black 996 Carrera in Virginia to the car you see here.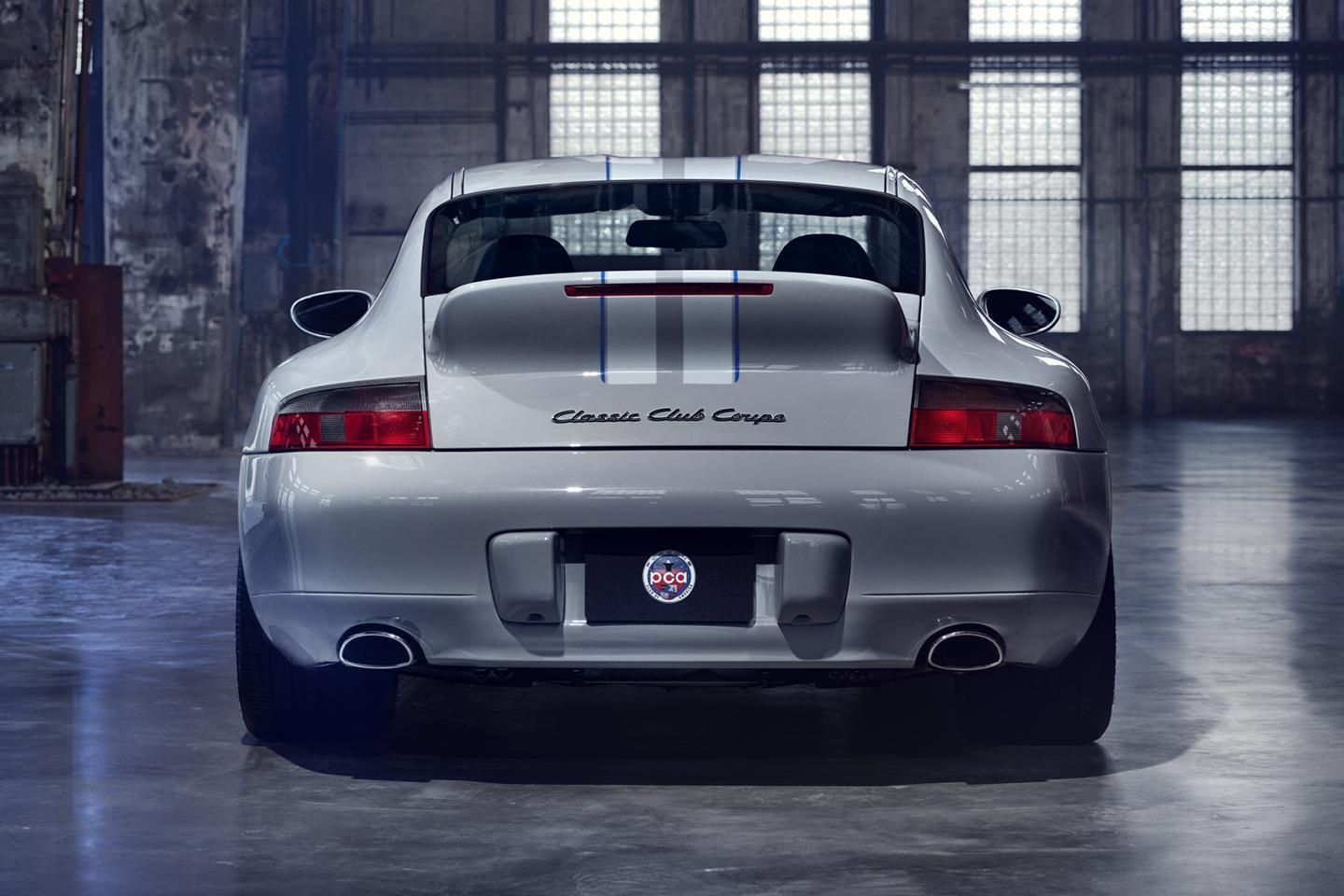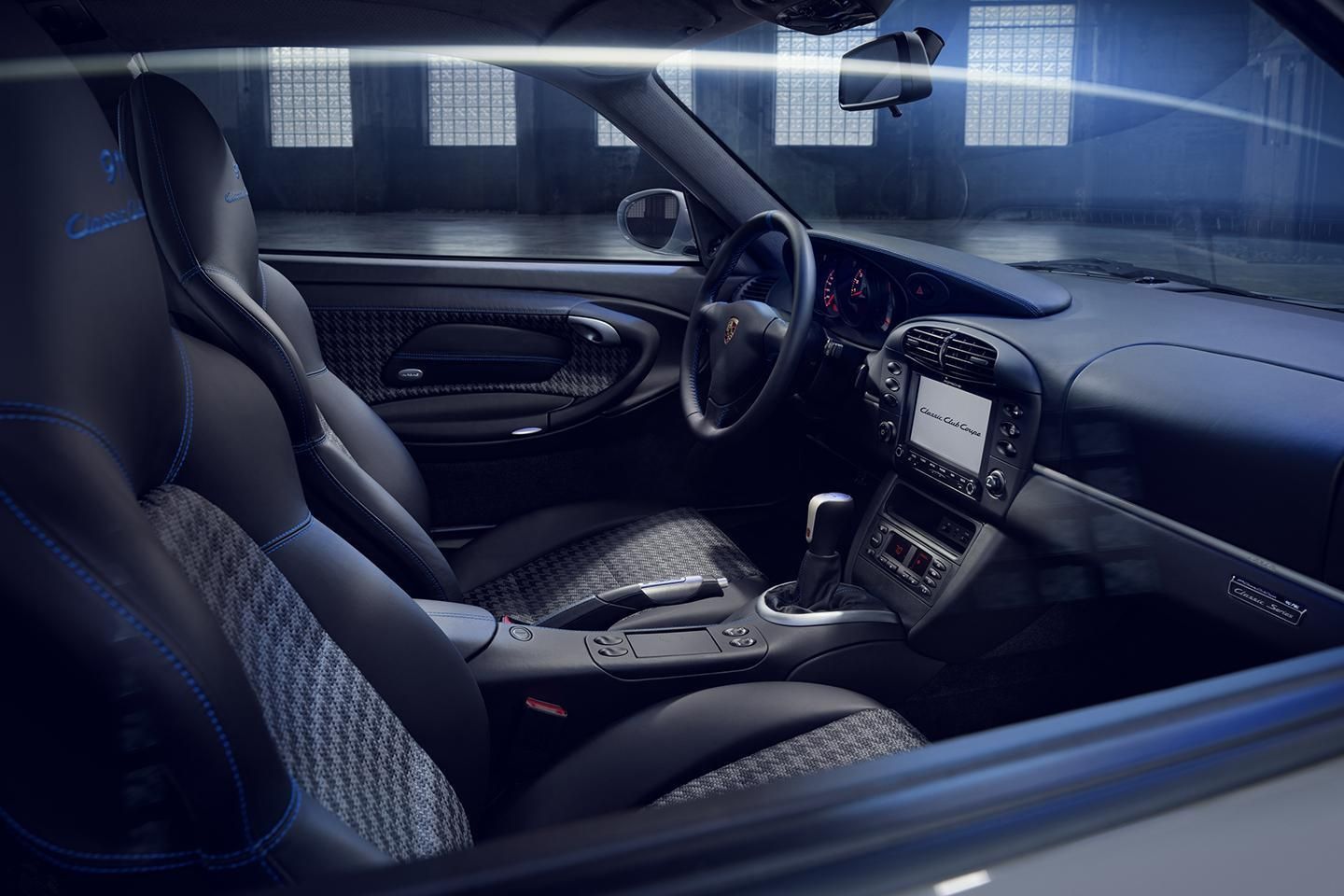 It was sent back to Stuttgart for work to begin, stripped back to its shell and actually strengthened as part of the rebuild process with some existing as well as newly developed parts. Porsche even built a second one alongside the Classic Club Coupe to exactly the same spec, testing it across Europe, to ensure the modifications worked as they should. Which is pretty remarkable commitment for a one-off build.
The more you look, the more changes catch your eye. Because while the 997 Sport Classic design will be familiar to a lot of people seeing this 996, it's only when getting closer you'll see the double bubble roof, the ducktail spoiler (requiring the boot panel to be handmade), the painted Sport Grey stripes (with Club Blue outlines) and Fuchs wheels with more Club Blue highlights. And if you're seeing a lot of the RPM 'CSR' look here, you aren't alone…
The inside has been overhauled in similarly meticulous fashion, with Pepita houndstooth upholstery, Club Blue stitching, '911 Classic Club Coupe' embroidery and even bespoke 911 CCC dials, like that old Sport Classic. The Porsche Classic Communication Management Plus system has a 'Classic Club Coupe' start screen and there's a build plaque to mark its unique status, just in case the Classic Club Coupe message hadn't got through.
The Sonderwunsch department really has gone to town on 'Project Grey' (the 996's development name to keep it secret), even down to a tool bag in the houndstooth upholstery. Though made for the PCA, it isn't clear what will now happen to the Classic Club Coupe; hopefully it'll be seen at a few events in the US and not merely kept under its bespoke car cover, as it would be a shame for a 996 this beautifully done not to be appreciated by Porsche fans. And if it generates some extra enthusiasm for a much maligned 911 generation, then all the better.
[ad_2]

Source link