Lotus Elan (M100) | The Brave Pill
6 min read
[ad_1]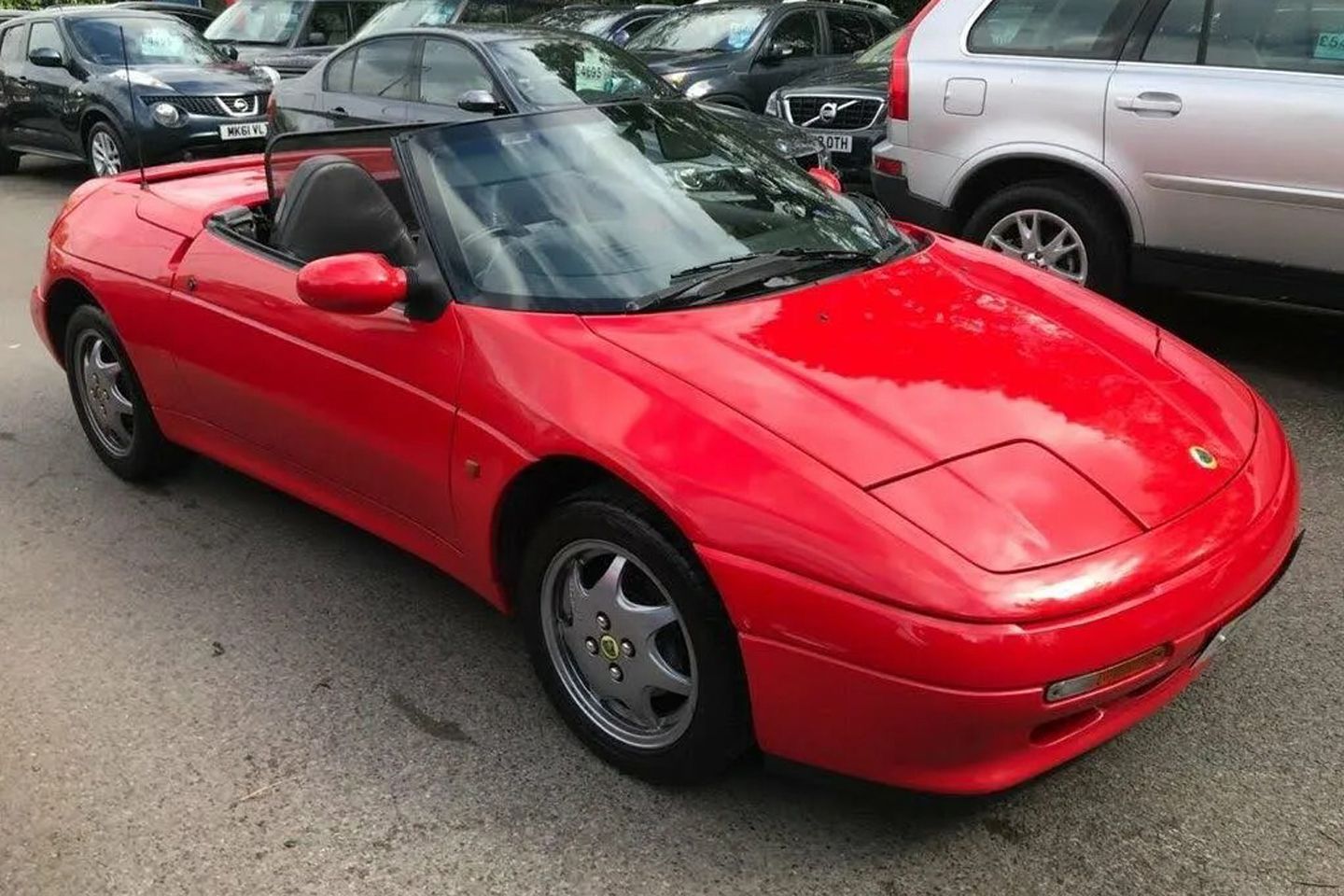 The car industry often arrives at the same place from different directions, never more so than when it comes to the two different models inspired by the original Lotus Elan. The first of these, obviously enough, was the one that brings us here: the 1989 Elan, normally distinguished from its predecessor by its M100 design code, a radical front-driven roadster that was intended to reinterpret the original car's combination of big fun and limited mass. The second was much closer to being a direct homage to the 'sixties Elan roadster, a minimalist rear-driven ragtop called the Mazda MX-5. 
In terms of sales, it wasn't even close to being close. The Mazda was a smash hit pretty much everywhere, freshly delivered cars changing hands for premiums over their list prices when it was new and with a dedicated fanbase that has seen it through four generations and more than a million sales. Against which the Lotus's production volume look like a rounding error: 4,700 across two separate runs, the second launched after a gap of two years. Kia later bought the rights and made 1,000 more cars using a different engine. 
Not that the M100 didn't get off to a good start. While critical love for new Lotus models during this period was frequently fairly muted and couched in the gentle euphemism of the politely unimpressed, the Elan was launched to near universal praise. Performance from the turbocharged engine was strong, handling secure and the new car's ability to tackle bumps and awkward contours won rave reviews. Autocar nominated it as the "quickest point-to-point car" then available in the UK, while Motorsport praised its "unmatched poise" and ability to "digest distance and rougher roads at improbable averages." Yes, there were a few grumbles about shonky ergonomics, and even a couple of mentions of damp carpets. But the fact Lotus had spent an unprecedented £37m developing it – the new dashboard reportedly cost more than the entire Excel project – proved the seriousness of the undertaking.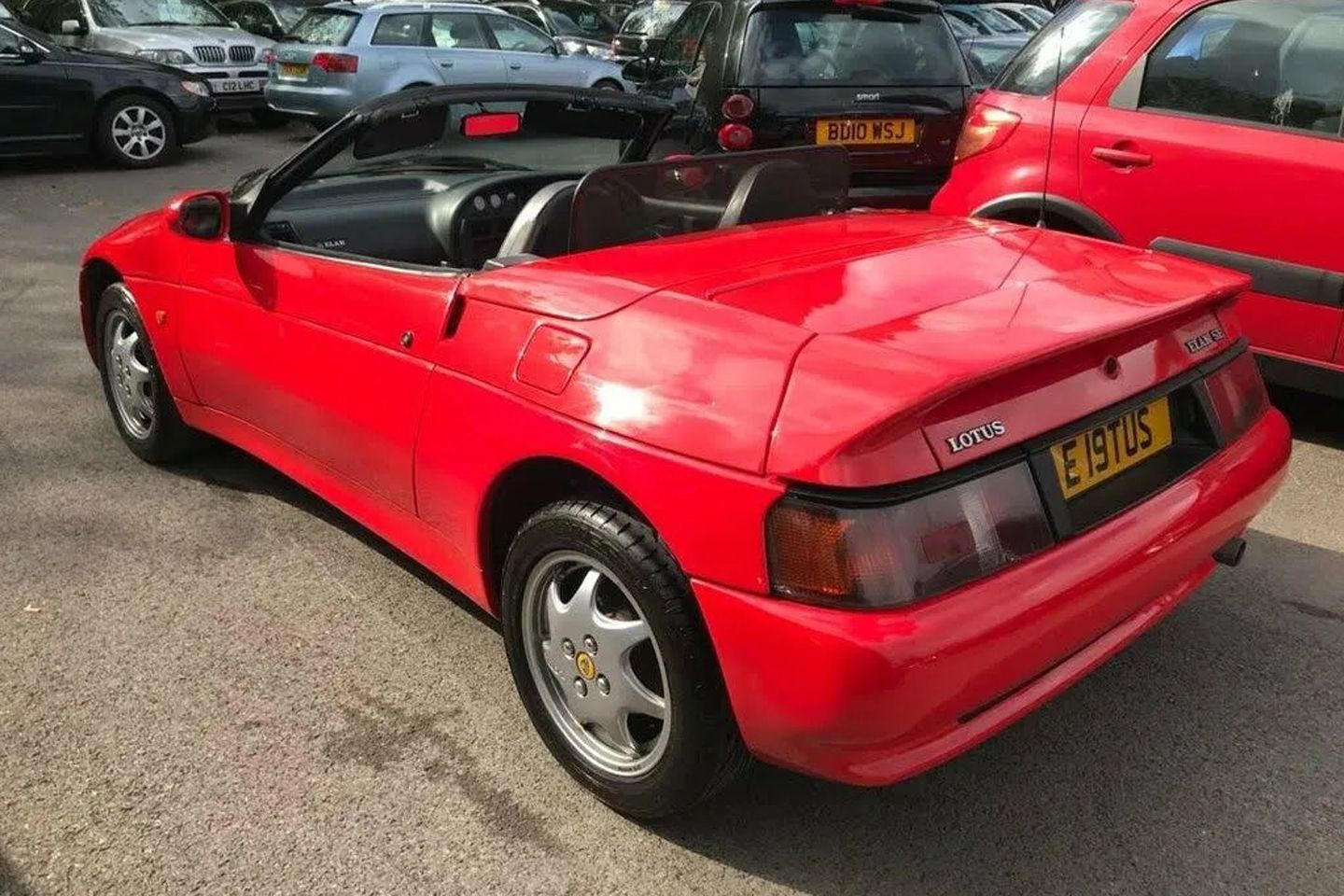 Behind the scenes there was a fair bit of Hethel soap opera underwriting the Elan's creation. Lotus had previously worked on creating what would have been a Lotus-engined Toyota roadster, with some of those learnings later absorbed into the original MR2. But the company's takeover by GM in 1986 gave funding to move forward with a car that would use a group engine, in this case a reworked version of the Isuzu 4XE1-MT. While this didn't sound especially promising – Isuzu being best known for chunky off-roaders at the time – Lotus's engineers had spotted the potential in the solidly engineered 1.6-litre DOHC 16-valve motor, especially working in conjunction with an IHI turbocharger. As launched the Turbo SE had 162hp, with a naturally aspirated base version also offered with 130hp. The vast majority of buyers opted for the extra power and forced induction. 
More radical was the decision to use front-wheel drive. This was done for both obvious packaging reasons given the use of a natively transverse engine and gearbox, but also because Lotus reckoned it would deliver a more secure and forgiving driving experience given the lack of electronic safeguards. Beneath the surface Lotus's considerable engineering talent had worked hard to deliver a brand-appropriate driving experience, despite what many purists would consider wrong-wheel drive. The M100 got independent suspension front and rear with geometry carefully optimised to minimize dive, squat and torque steer. 
Bodywork was traditional glassfibre over a steel backbone chassis, with the stylish curves flowing from the pen of Peter Stevens, perhaps the greatest designer of his era for maximising the effect of minimal resources. The finished car didn't try to hide the compact dimensions – at 3.8 metres in length it was shorter than a contemporary Ford Escort – nor the proportions required by the engine's location. But the lack of an in-line gearbox allowed a decent amount of cabin room for the size. It was a smart-looking thing converted, with the ability to manually fold the fabric roof beneath an integral tonneau cover. And who doesn't love pop-up headlights?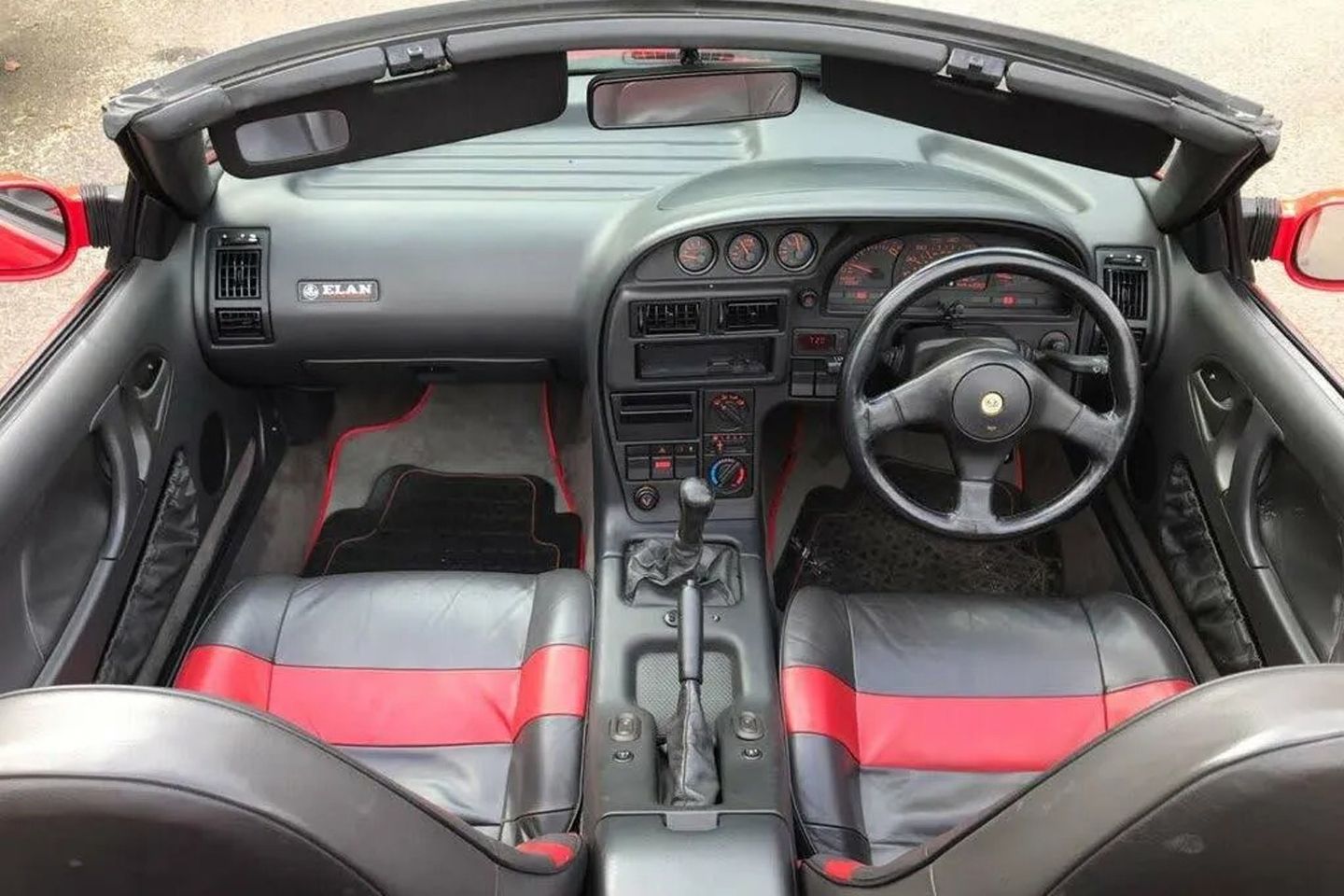 When the M100 was introduced in 1989 Lotus claimed to have enough early interest to quote a two-year waiting list in the UK, that despite what then looked like punchy pricing: £21,620 for the Turbo SE and £19,200 for the naturally aspirated model. Lotus also said it would be able to make up to 3,000 cars a year, although it never got near that figure – and many of those pre-launch hand-raisers seem to have have got cold feet well before signing finalised orders.
Although a known unknown, it seems certain some of those potential buyers changed their minds following the UK launch of the MX-5 in March 1990. The Mazda had less power – a modest 115hp as introduced – but it also had to motivate less mass and came with a substantial saving, costing just £14,249 when it was introduced. It was smaller, slower and less practical, but its size, design and accessible rear-driven handling were unarguably closer to the original Elan than Lotus's new version was. In the US, which Lotus had hoped would be the M100's biggest market, it came close to sinking without trace; just 560 cars were sold there, despite expensive changes made to allow it to pass crash standards.
The other obvious issue for the Elan's reputation and desirability more recently was the fact it got followed by the Elise, which was always destined to sit higher in the hierarchy of Lotus roadsters. As values of the early Elises fell, so M100 prices were forced down even further – and it is only as the mid-engined successor got to the upward slope of the residual bathtub curve that Elan values have started to rally. At £10,995 our Pill is the cheapest currently in the classifieds, a 1991 Turbo SE, and although shabby examples are still available for considerably less, this one doesn't look expensive compared to the wider market.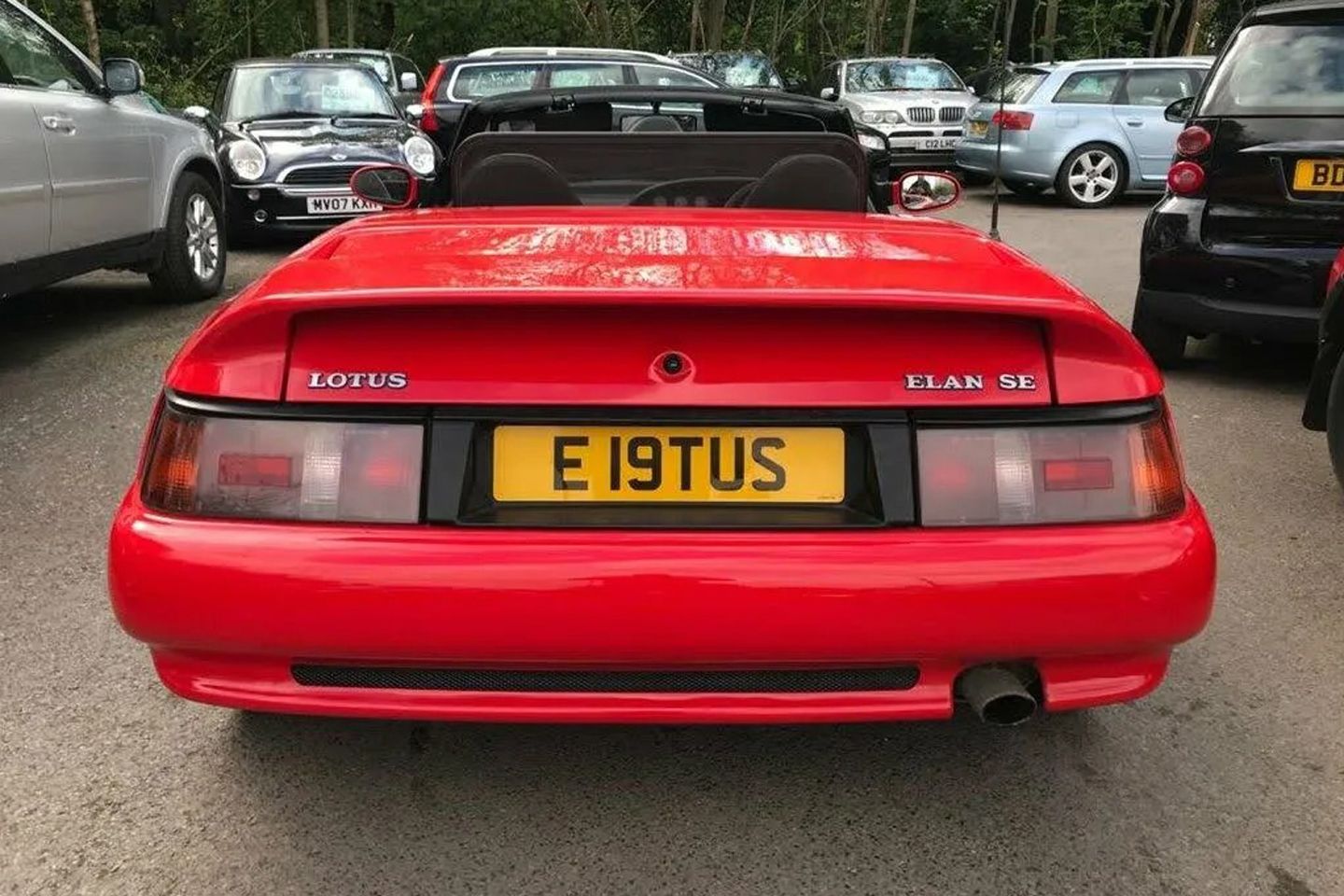 noscript>
The dealer selling our Pill promises a full service history, this including a cambelt change in 2019. That means it is halfway to needing the next one on Lotus's official six year interval, although the MOT history suggests the car has hardly been used in that time. The digital record reveals semi-regular advisories for suspension play and brake wear, none likely to cause panic in potential buyers, but also shows that mileage has been creeping up very slowly. In 2011 it had covered 73,700 miles, and despite being put in for annual tests since then the odo score had only increased to 80,340 at the time of the last test in January 2021. That has since expired, but the dealer will doubtless screw on a new one before sale.
Risks? Modest in terms of the sudden arrival of big, scary bills – but any elderly Lotus is likely to require a significant amount of ongoing fettling to stay in trim. The engines are tough if looked after – 6,000 mile oil changes are recommended, but our Pill's will likely all have been time-based – rear suspension can rust and broken trim can be hard to replace. Minor perils versus those that come as standard with some of the company's flakier offerings. The biggest irritation for the next owner might well be the constant need to explain choosing one over an Elise. 
Lotus's only front-drive will always have novelty on its side, but that's definitely not where its appeal ends. These days it's a much more original choice than an MX-5 would be.
[ad_2]

Source link