Ford Fiesta ST 5-door 2022 UK review review
2 min read
[ad_1]

The zippy three-pot is best deployed in tighter environments, where you can leave the 'box in third and keep the turbo on song between corners for a slicker and more instantaneous power delivery, but off the mark and right up to the speed limit (a sprint over which it will keep pace with the Mazda MX-5), this is a properly characterful motor. 
And it's matched by a chassis that's just as encouraging and supportive of ten-tenths driving. The steering is razor sharp, suitably hefty off centre and chattier than Alan Carr after a coffee, and it doesn't get all out of shape if you put the power on before exiting a corner, which, together with the super-stiff suspension preventing all but a hint of roll, inspires confidence to push it where appropriate. 
These are less welcome traits in town and over rougher stretches of road, when the road noise and overly firm ride conspire to wipe the smile off your face at times, and even with a new gauge cluster and upgraded infotainment system in place, the cabin environment feels a bit more drab than you might expect of a near-£30,000 car. And would that first gear were a touch longer to do away with the somewhat inelegant process of quick-shifting your way across junctions and the like.  
But these are relatively small flies in the ointment, and far from troublesome enough to overlook what could be the finest and final iteration of the hot Fiesta as we know it.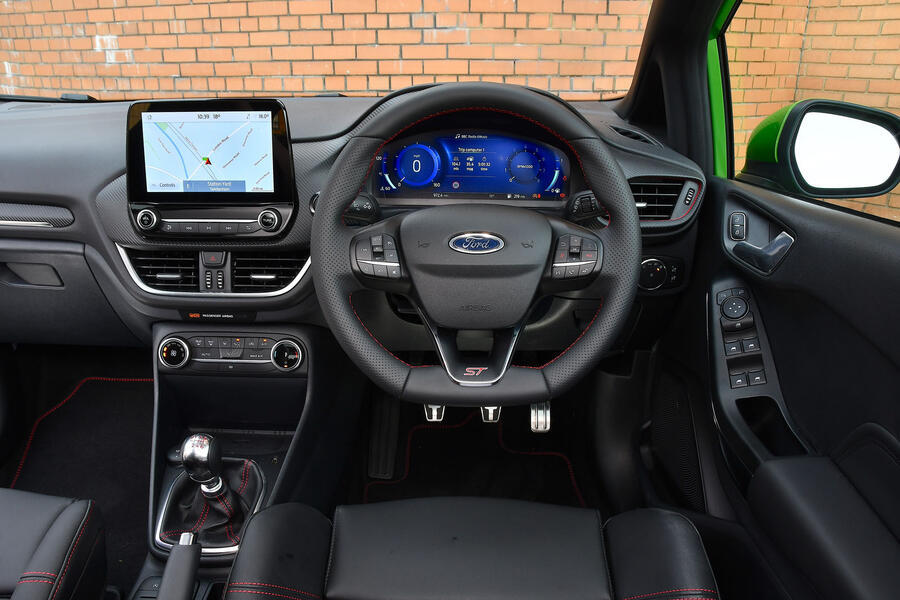 [ad_2]

Source link