[ad_1]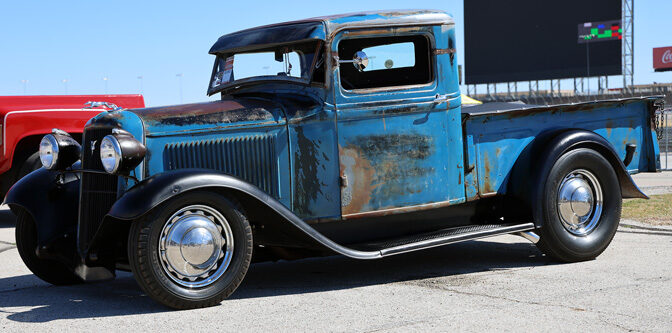 Last weekend, my travels brought me to a car show at Texas Motor Speedway. Other than a long list of long layovers at the DFW airport, I hadn't spent a whole lot of time in the Lone Star State. Yes, I've broken out the rattle cans at Cadillac Ranch, cruised South Congress in a mild custom, eaten some of the best barbeque around, and even closed down the Continental Club during the Lonestar Round Up. But that doesn't mean that I'm familiar with the 28th state. Not by a longshot.
As I walked around the show in Fort Worth, I thought a lot about the cars that surrounded me. Some I liked. Some, well, not so much. Out in one of the main parking areas, I was drawn to a weathered 1933 Ford pickup. "Wait a second," I said to myself, "This thing looks familiar." It took a moment, but I realized that I had seen it in Royboy's coverage of the Hot Rod Showdown, which was posted on The Jalopy Journal earlier this month. Reading the truck's window card, I discovered that it was owned by Rick Holland of Wichita Falls, Texas.
The more I studied it, the more I liked it. The blue paint was well-worn on the doors, roof and hood. It's been chopped four inches, and the black fenders provide the right amount of contrast. Oh, and the stance? Impeccable. There's no doubt that the combination of chromed wide-fives and Firestone rubber made the truck. I peeked into the engine bay and found a 265 Chevy painted factory orange.
Like any project, I appreciated the details more than anything. On the dashboard I spotted an old waterslide travel decal. "Texas Long Horn," it said. "Width of horns: nine feet six inches."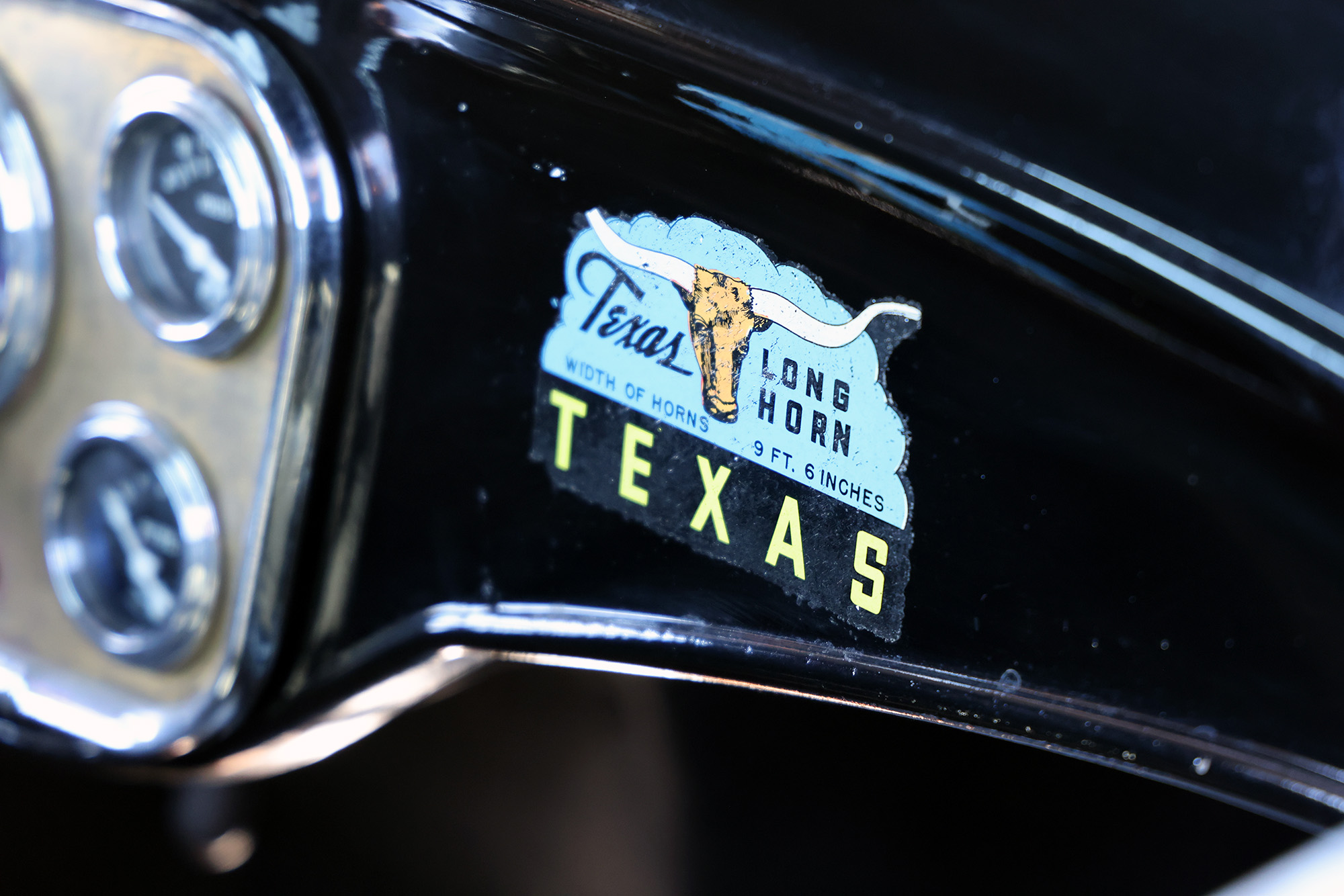 It was the perfect finishing touch to a true Texas Truck.
—Joey Ukrop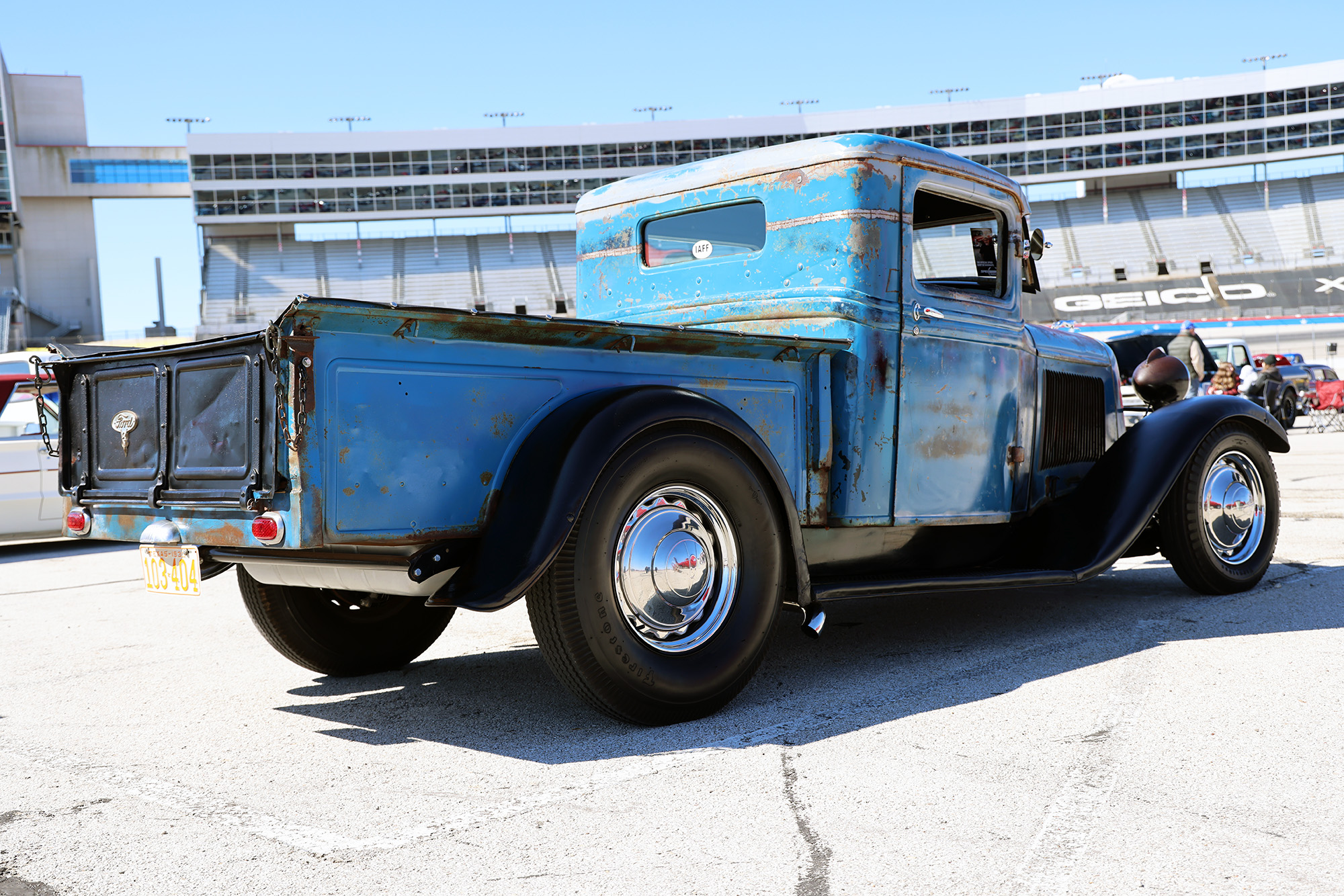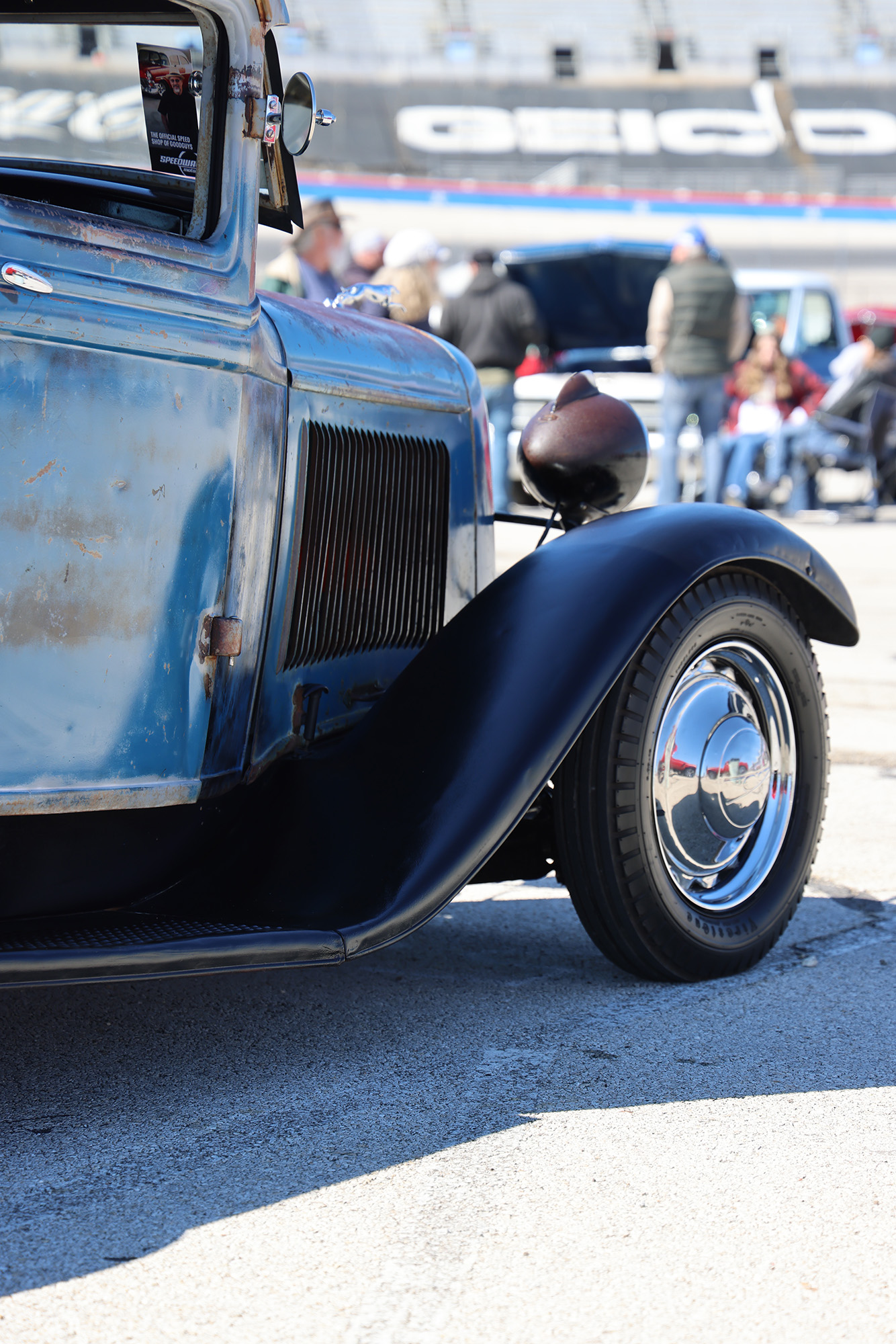 [ad_2]

Source link